Mobile Homes For Sale in Galway
Mobile Home Sales on the Park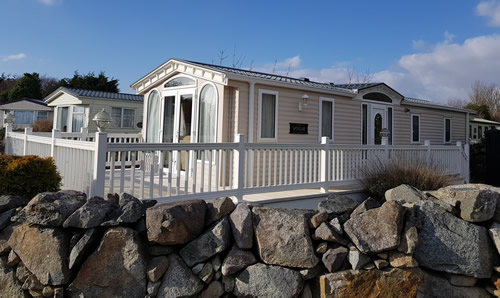 At present we have very good value on used mobile homes on our park. All the mobile homes are good quality homes, some with double-glazing and central-heating for winter conditions. We have good starter mobile homes at very reasonable prices for first time buyers. Mobile Homes become available as present clients often up-grade to a more private site or up-grade to a more luxurious, lavish home. See our park section for more information.
Need a Mobile Home?
We sell mobile homes off site-to take away to your own site. We stock a wide range of second hand, good quality mobile homes. We have mobile homes that are double-glazed and central heated particularly suited to winter living conditions.
Buying a mobile home is ideal for temporary accommodation – For example:
While you are building your own house
If you have a private site.
Extra space for visitors or study purposes, etc.
A less expensive solution to rental accommodation.
For storage.
All mobile homes are tested for gas, water, electricity before delivery. Prices start from €2,500 for second hand mobile homes. You can come and view our mobile homes by appointment.